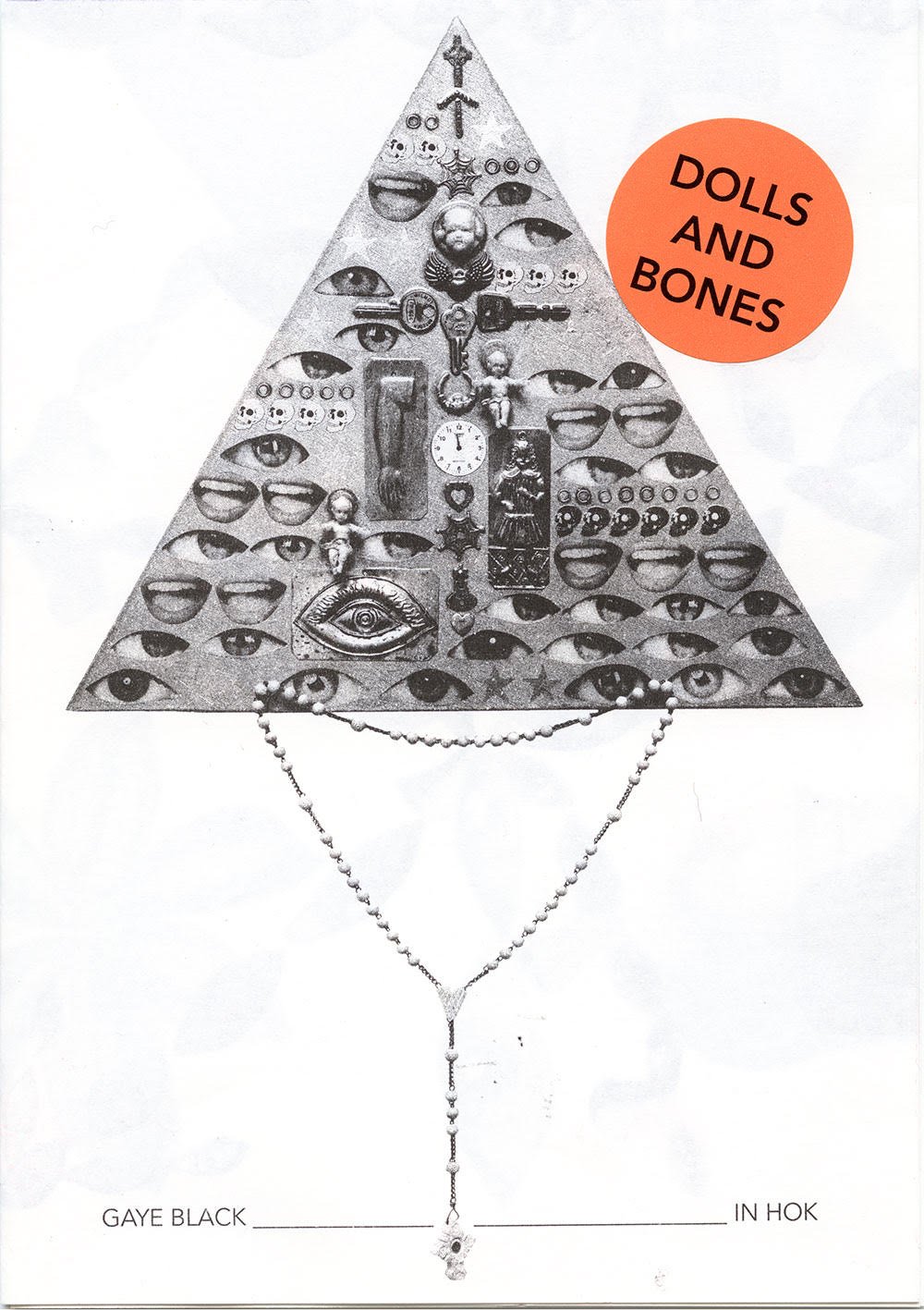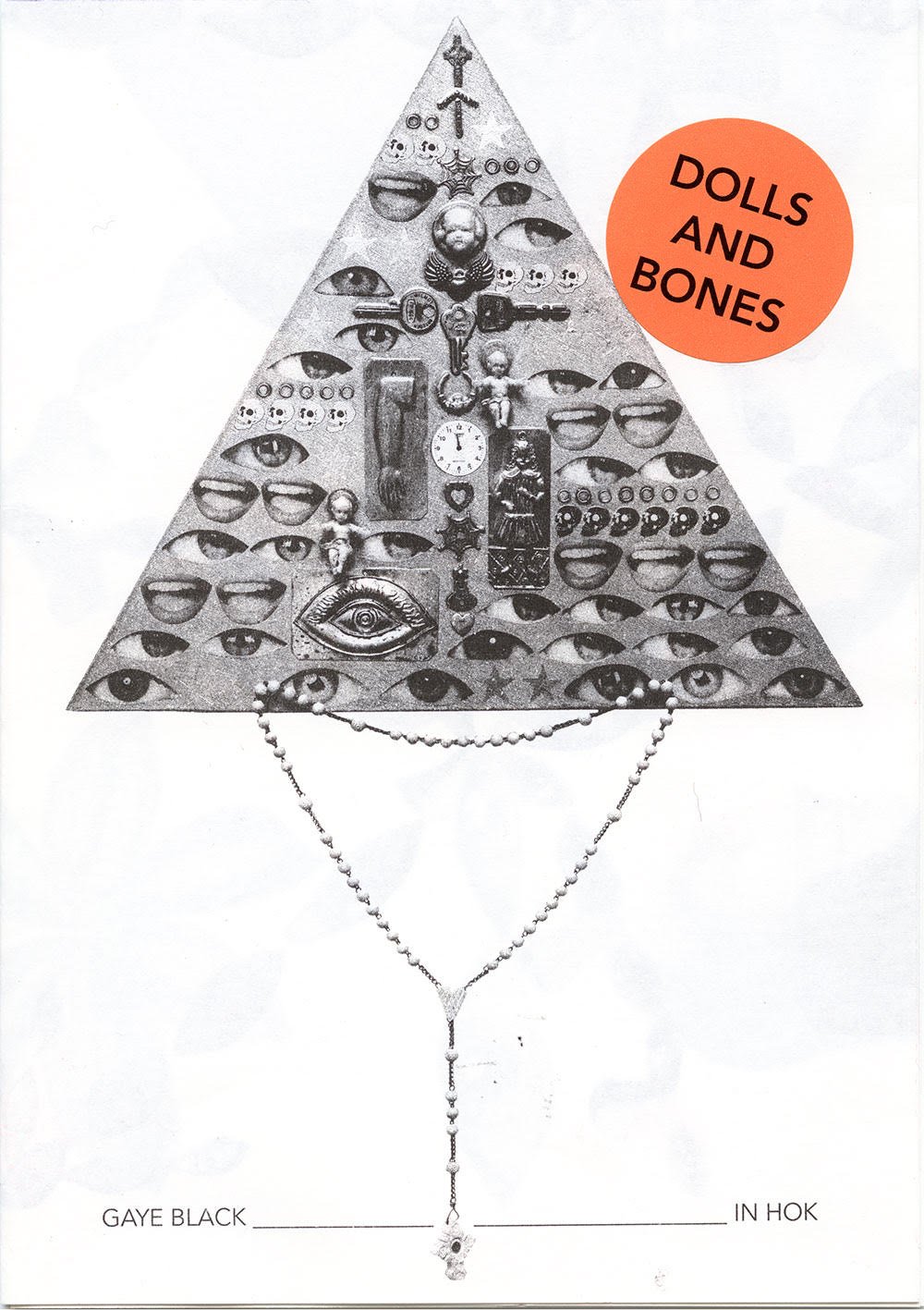 Dolls and Bones - Gaye Black
€5.00 / Sold Out
IN HOK x Gaye Black
This zine accompanied Gaye's exhibition in HOK and is all about Gaye Black (The Adverts). Including reproductions of works by the artist and an essay by Leonor Faber-Jonker. Fold-out poster inside.
Handnumbered edition of 50, A5 to A2 size
_
Stencilled by Stencilwerck, The Hague (NL)
Each exhibition in HOK is accompanied by a limited edition booklet, dedicated to that one artist. This publication includes an interview, a photographic portrait and risographic reproductions of the artist's works.